The Talon multitool is an extremely lightweight and versatile edition to your EDC.
This multitool has some really well thought out design elements. Not to mention it looks like it was designed to avoid radar detection. But let's not worry about how pretty it is (they really did a great design job), we should mention some of the things that set the Talon apart from the crowd.
The Talon multitool has a really well designed compartment that can hold two hex bits internally. In addition to that, it boasts a military composite construction that is as strong as die cast metal and lighter than titanium. Being made from composite, It wont scratch your phone while in your pocket. If one of your chief concerns is weight, this multitool looks like it would be the way to go.
The main concern we have is that even though it is a "military grade" composite, it is still essentially plastic. While it may be stronger than cast metal, plastic has a tenancy to make one nervous. On a brighter note, the first batch of these has gone out. While there were some small issues with the bit retention, they seem to have worked out the kinks.
Let's take a quick look at all the features they list on their Indigogo: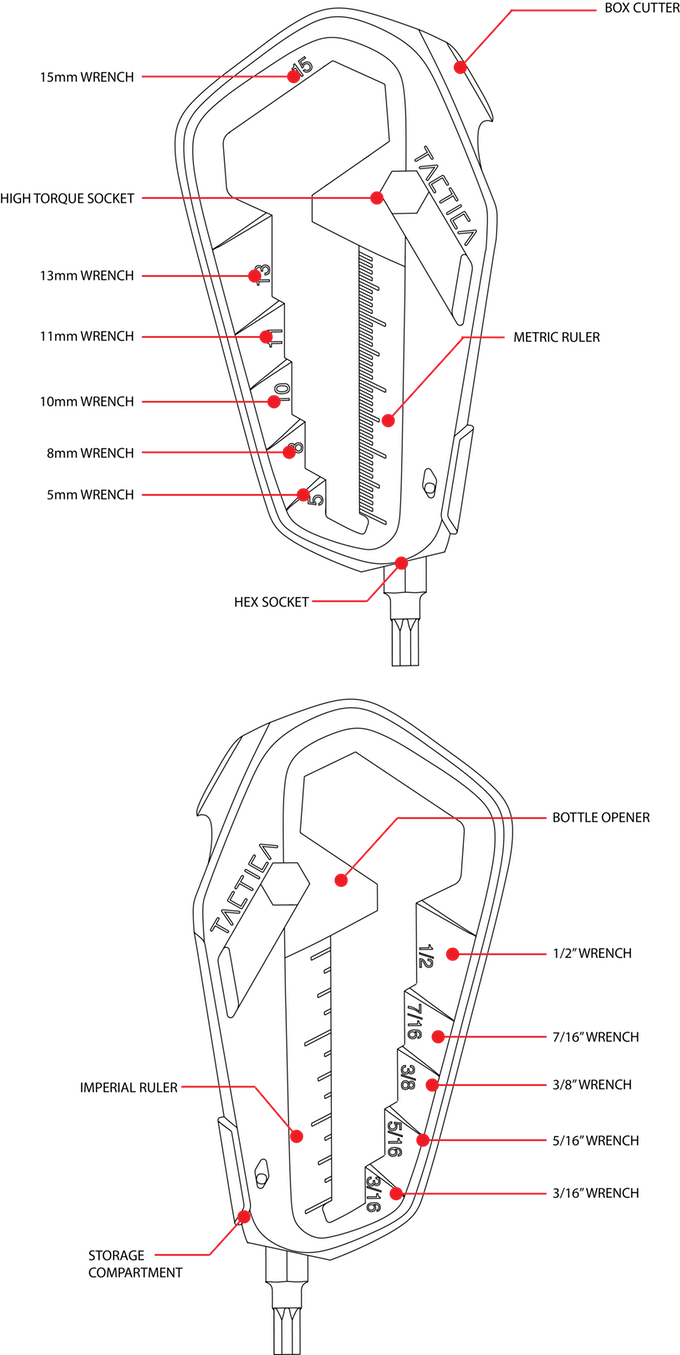 Lightweight – 40% lighter than titanium
Tough – strong as die cast metal
Tech Friendly – does not scratch your phone or camera
17 tools in one – gets you out of trouble
Adaptable – swappable hex tools to customize your carry
Airplane Friendly – TSA compliant for carry-on
Compact – smaller form factor than a credit card
Advanced Material – composite used in aerospace and military
Pocket Friendly – perfect for everyday carry
Australian – designed + manufactured in Melbourne
Check them out on their Indigogo for more info or to pick one up for only $34+Shipping! Once we get our hands on one we will post up a full review for you guys.
Did you get a Talon? How are you liking it? Leave us a comment below!